Nord VPN Coupon promo code
I used Nord VPN more than a year. It's very good VPN. now I'm using Express VPN because of faster and stable speed. If fast speed is not important to me, I would still love Nord VPN 🙂 It's as safe as Express VPN because NordVPN is in panama(jurisdiction of Panama allows NordVPN to guarantee their no logs policy.) it is why Express and Nord are known as most secure and reliable VPN.
I can say "Nord VPN is slower and cheaper version of Express VPN". Some people think PIA(Private Internet Access)VPN is cheap and good. "Nope, that's wrong" PIA is based in the USA.(bad privacy jurisdiction) and unstable speed always make people mad. and you should know PIA is not that cheap. NordVPN promotion price is $4/m and PIA is $3.33/m. considering value for price. can't be compared
I think there are only 2 good VPN in 2018. Express VPN and Nord VPN(just my opinion)
well, I'm gonna tell you how to use Nord VPN coupon code.
1. coupon for 1 year plan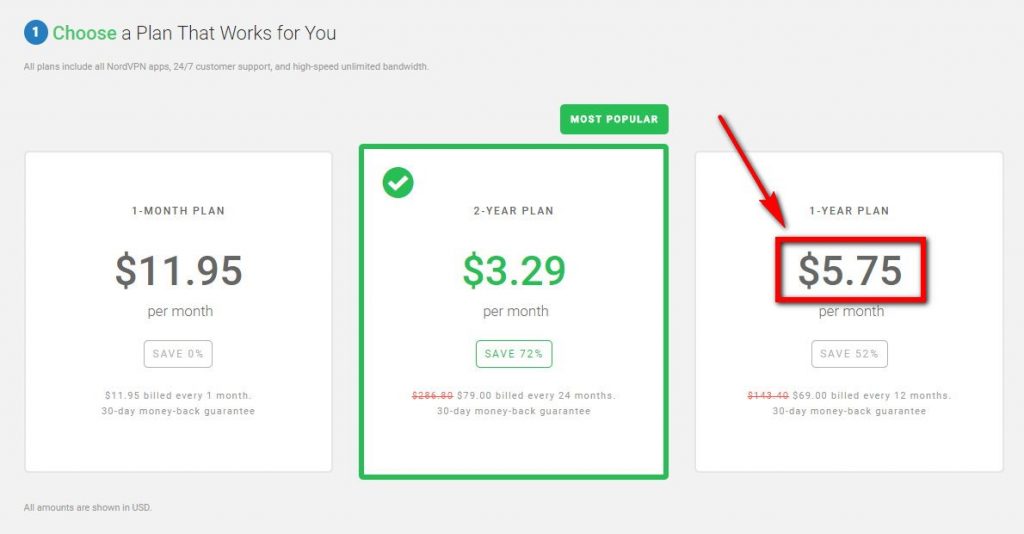 This is NordVPN price table. $5.75/m for 1year(never choose 2year plan)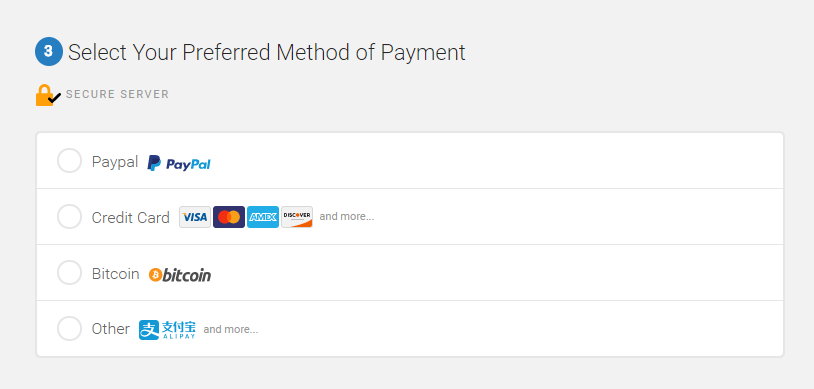 click [Promotion page] and select method of payment.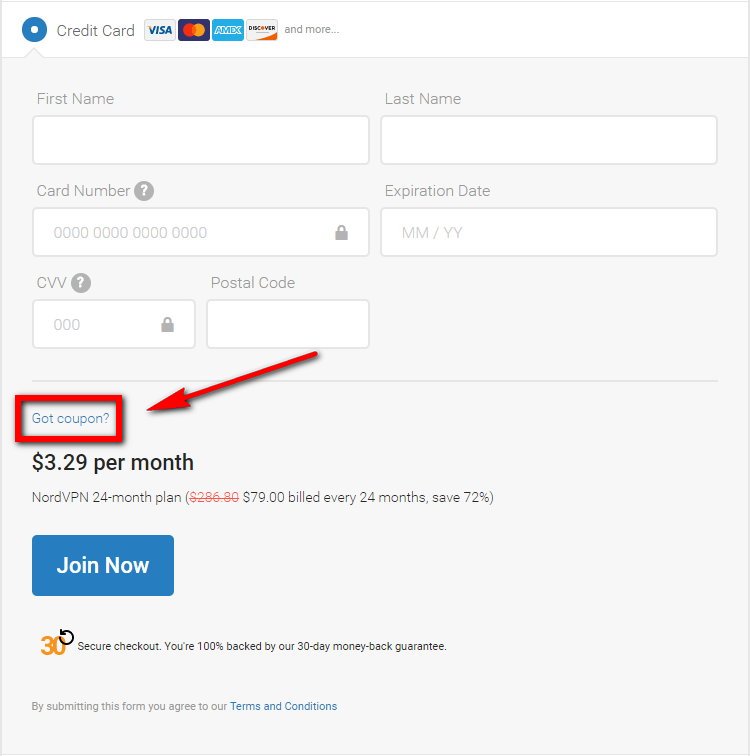 then you can see 'got coupon?' click it.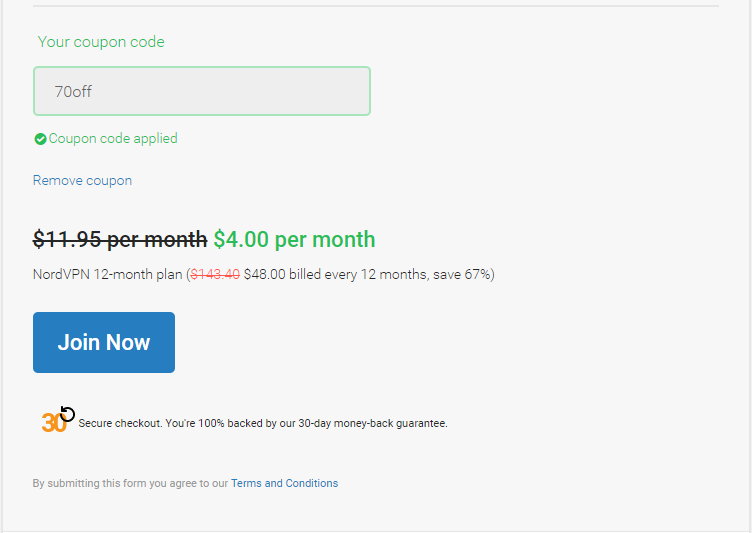 70off
$5.75 -> $4
2. promo code for 3 year plan
If you want to use Nordvpn long time. 3year promo coupon is best.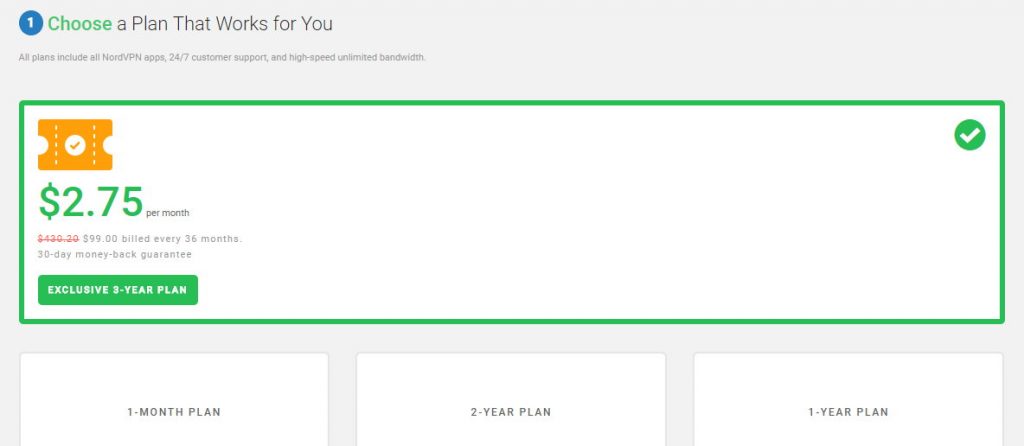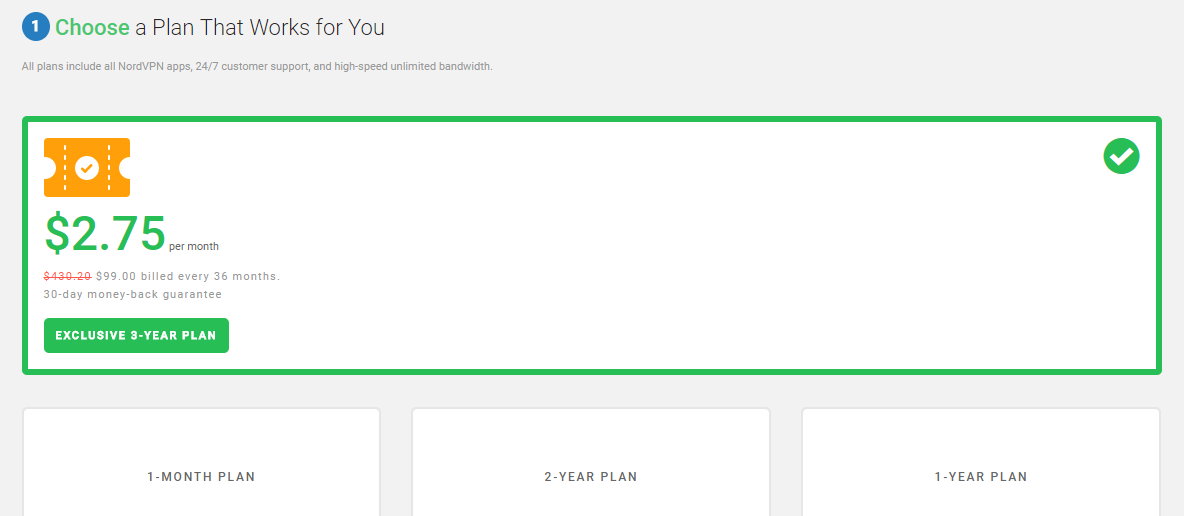 [3year code] you can see that price.
Nord VPN is good enough to use long time.